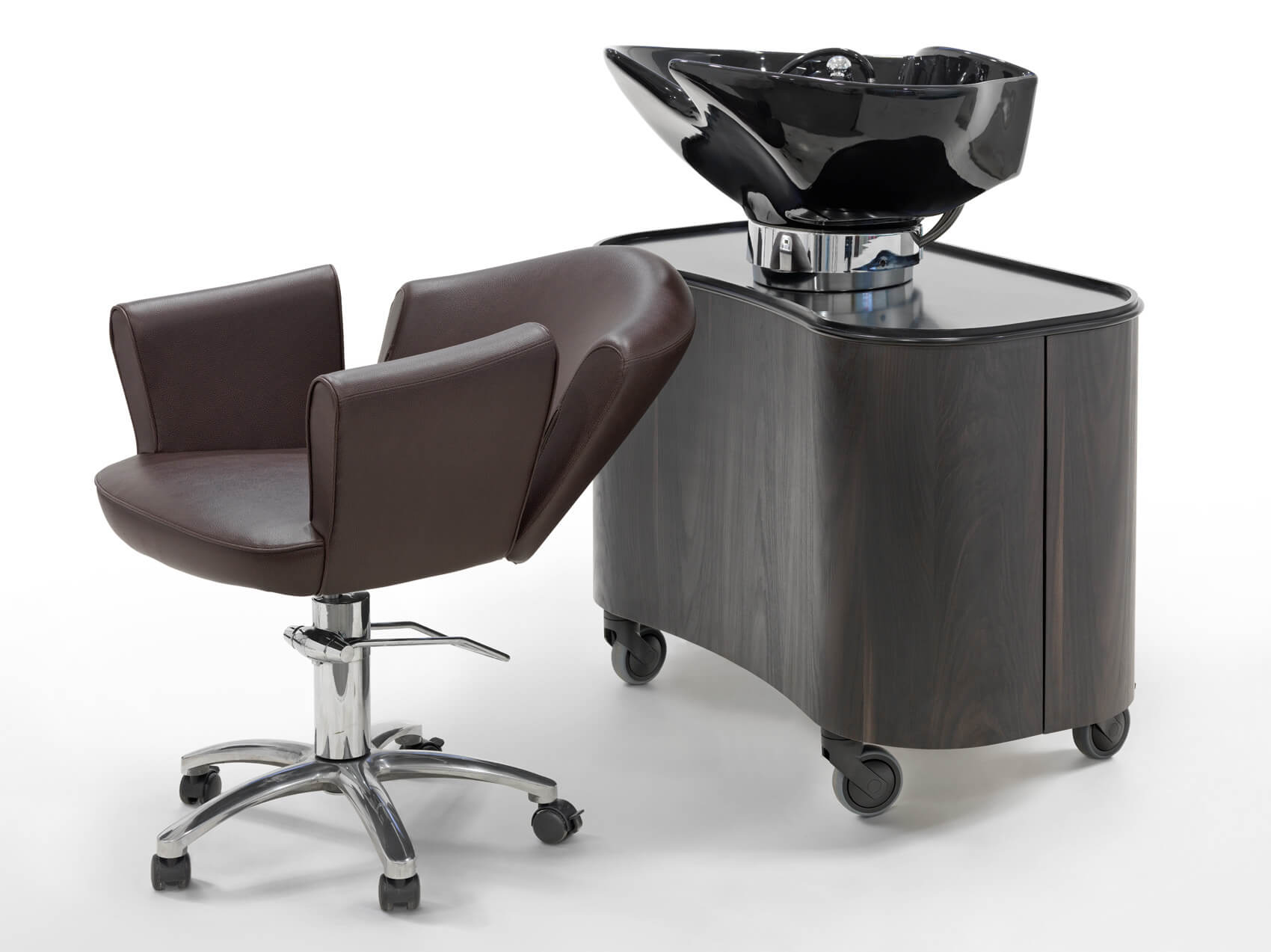 We present HUB, the only mobile wash unit in the world, designed by Studio Giovannoni Design in collaboration with Rossano Ferretti and built by Maletti Group. A unique object, designed for hotels, spas and real estate in the luxury segment who want:
An exclusive service for its customers, which allows you to provide hair treatments in complete privacy in your own room, making the stay experience unique;
A design article, which strengthens the positioning of the accommodation facility;
A limited investment, which pays for itself in terms of services provided and brand reputation;
An autonomous product, which does not require water or electrical connections during use, and therefore does not involve structural changes for the adaptation of the systems, being equipped with a water storage and disposal system;
"Looking at the current global situation, I thought of a useful and supportive solution to my work, but one that could adapt to different realities. An idea that will allow you to transform a current need into an experience."

"The project was conceived to enter different environments with discreet elegance. We can describe it as a curved wooden cabinet on wheels with a large ceramic sink, on a solid surface. The washbasin is close to the height-adjustable chair and therefore the ergonomics of the posture is facilitated. The soft curves enclose the technical parts, hiding their function. HUB is like a friendly character who helps with comfort and customer service"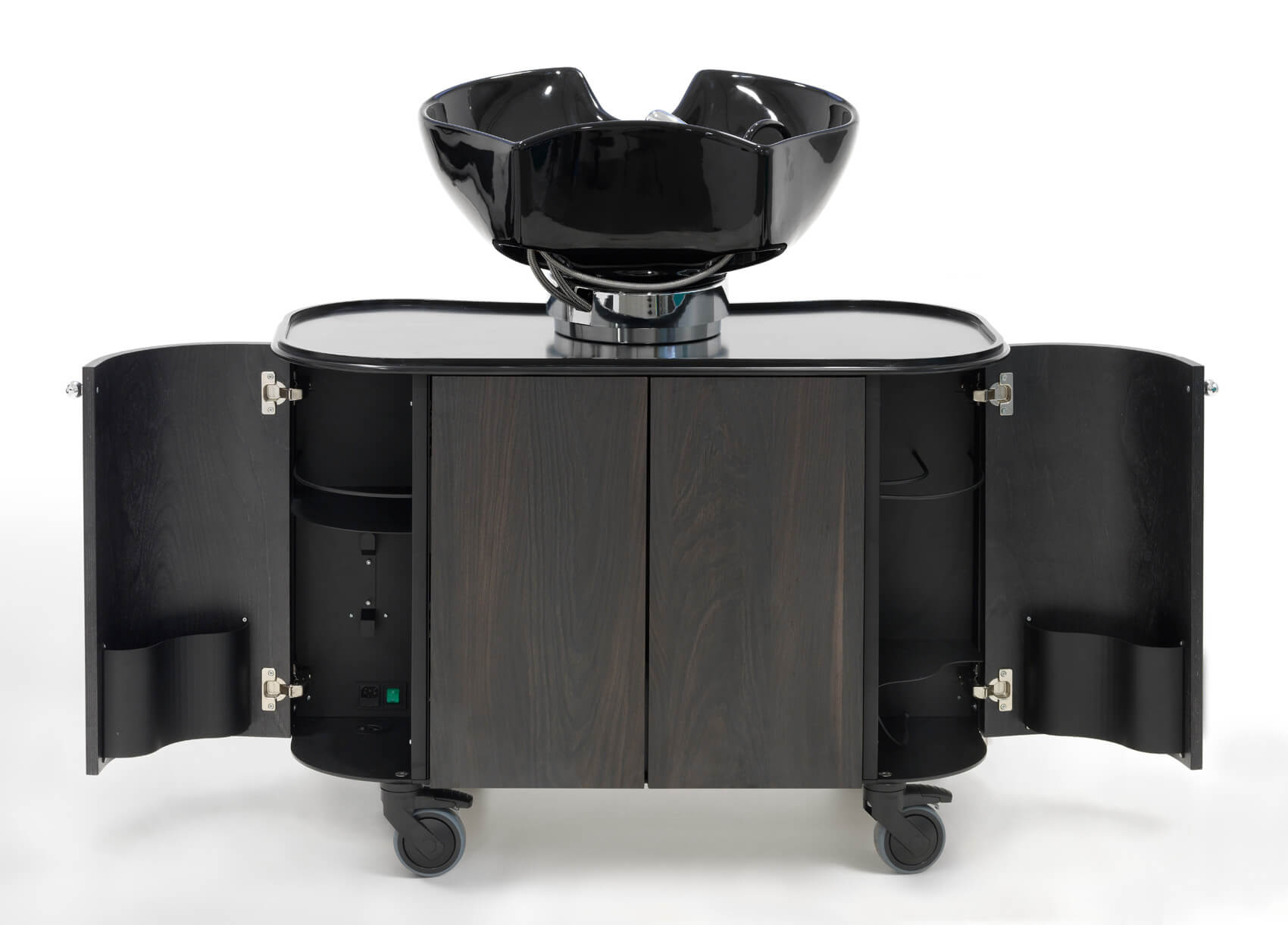 HUB is equipped with an electric power supply that allows a duration of up to 20 cycles of use. It has a light and functional structure, in which to store tools (hairdryer, hoods, combs, cosmetic hair products, etc.).
In addition, it moves on 4 pivoting wheels (two of which are braking) that allow easy movement on any surface. Thanks to a water accumulation-disposal system, it can be taken and used anywhere, without the need to make water and electrical connections.